Magic hour
Published on 3rd Jan 2010
Magic hour. It's the time where opportunity floats and luck surfaces. Magic hour is to be discovered and find out; not something to be taken for granted.
Stephen King's magic hour is such;
"There are certain things I do if I sit down to write. I have a glass of water or a cup of tea. There's a certain time I sit down, from 8:00 to 8:30, somewhere within that half hour every morning. I have my vitamin pill and my music, sit in the same seat, and the papers are all arranged in the same places. The cumulative purpose of doing these things the same way every day seems to be a way of saying to the mind, you're going to be dreaming soon."
I am yet to find my magic hours within the 24 hours daily cycle.
ps: btw, its twenty ten already. That means, I am a year older now. Hopefully not just older, but wiser, fitter and better all together.
This note was last updated on 19th Jan 2022,
by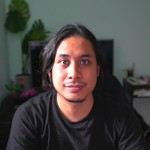 Ajmal Afif